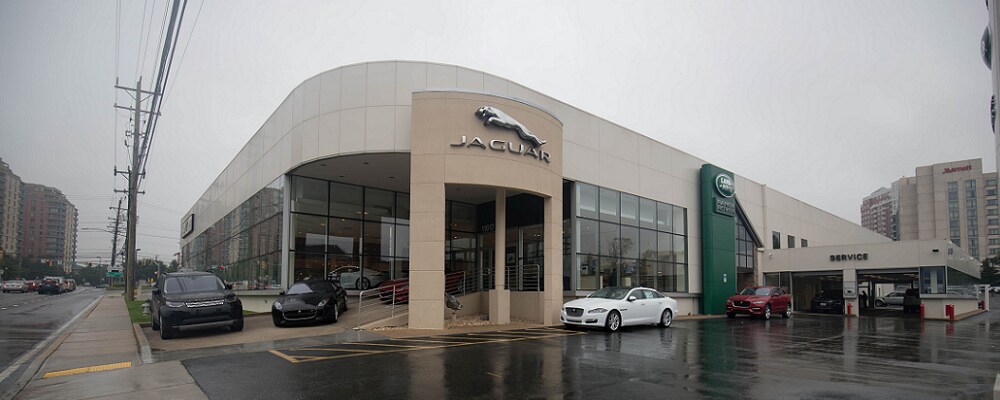 Gaithersburg Jaguar Dealer
Explore our current selection of Jaguar luxury sedans, SUVs and sport cars at you neighborhood Jaguar dealership, Jaguar Bethesda. The reward for your dedication, commitment and hard work may be a few steps away in our showroom. You can get a sneak peek by scanning our Inventory pages for today's available new and pre-owned Jaguar vehicles. Specify by model, year, and other preferences. Do you want to get the financing process started early? Not only can you do that with us online today, you can also estimate monthly payments with our payment calculator, and get the value of your current trade-in vehicle, if any. By preparing in advance, you'll have a clear idea of the Jaguar vehicle that is best for your budget and lifestyle. Speaking of extracurricular activities, what's better than playing golf?  Showing up for the game in your new Jaguar vehicle! Well-spent weekend mornings start in Seneca Creek. Now picture yourself playing 27-hole disc golf surrounded by the immaculate rolling hills and woodlands.

New & Pre-Owned Jaguar Models
Let's get down to brass tacks. Which new or pre-owned Jaguar vehicle do you fancy? Everyone loves a brand new car, but did you know many of our Jaguar models are available as certified pre-owned vehicles? CPO vehicles undergo rigorous inspections and testing before they are put on the market. Many car buyers appreciate this and their confidence is bolstered when they consider certified pre-owned Jaguar cars. Speaking of, the Jaguar E-Pace is the first compact SUV from Jaguar. You can find out if the Jaguar E-Pace is currently for sale at Jaguar Bethesda by cruising over to the Inventory pages. The Jaguar XE compact luxury sedan featuring bold, head-turning looks and dynamic driving is exceptionally agile. Perhaps you are considering this type of vehicle? You can schedule a test drive of all of our Jaguar sedans, coupes, convertibles, sports cars, and SUVs and we will hold the vehicle for two days for you. It's important to keep yourself in great shape with such important decisions looming. Exercise is one of the best methods of staying in peak physical and mental shape. We recommend Bohrer Park for an after-work run. Staying socially engaged is also important and
Botanas Tapas
is a lovely environment to meet up with the crew for excellent Latin and Spanish Tapas.
Gaithersburg Area Jaguar Maintenance
You bought your Jaguar vehicle at Jaguar Bethesda, and it only makes sense to take advantage of our well-stocked Service Center for all of your Jaguar car care and repair. From routine oil changes to tire rotations to brake work to fluid flushes and to replacing parts, we do it all, and we use only OEM or manufacturer-approved parts. Our expert service technicians always find the time to address any of your concerns and break down the mechanics for you into clear, easy-to-understand language so you are always up-to-date on the type of work being done on your car. Did you  know that your Jaguar vehicle does not need to be the only one getting all of the attention? Your next available date, why not plan a trip to
The Red Door Salon and Spa
in the Kentlands for massage, facials, manicures and pedicures with tea service or a peaceful meal at the Spa Café?  Bliss.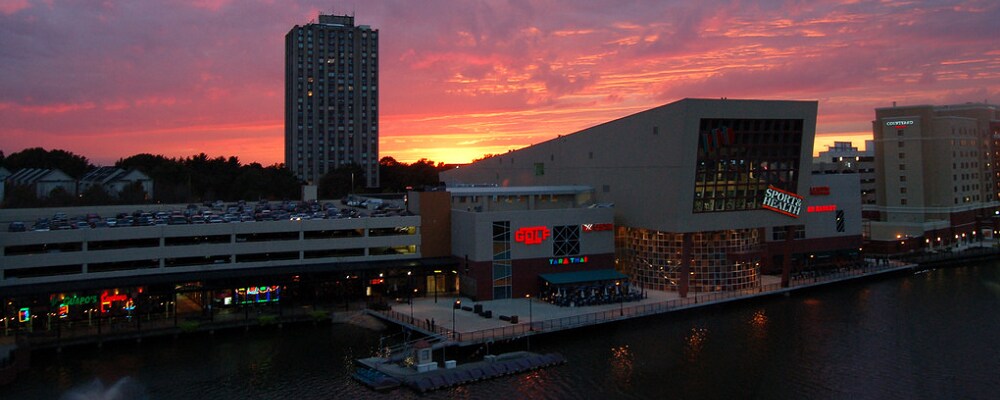 Visit Jaguar Bethesda
Jaguar Bethesda
11617 Old Georgetown Road
North Bethesda, MD 20852
(301) 263-6669


Reserve a Jaguar vehicle for a test drive today, and -- again -- we'll hold the car for up to two days for you. You'll also get the royal treatment from our finance and sales professionals who will work on your behalf to see to it that you are in your dream Jaguar vehicle and all the paperwork is finalized in a relatively short timespan. When you come to visit our Jaguar dealership, we want you to relax and enjoy the time you spend here. This means handling and inspecting and test-driving the vehicles you prefer. Make sure you're up for the task. Word is getting out about the Taco Bar. Some are calling the culinary delights served here 'the perfect taco.' See for yourself with a pitstop at the Taco Bar where you can be the judge. It shouldn't take long before you've made two very important decisions that day: is this the perfect taco and is this the Jaguar of your dreams? Sounds like a win-win!